My most rad friend, Megan, turned 27 on Saturday. To celebrate, she had a classy motherf-ing party. Guests were to dress in whatever made them feel fancy/classy. I, of course, channeled my inner Golden Girl. I found a shiny blouse with shoulder pads at the thrift store for only $3! Here's a pic of me having a gay ol' time: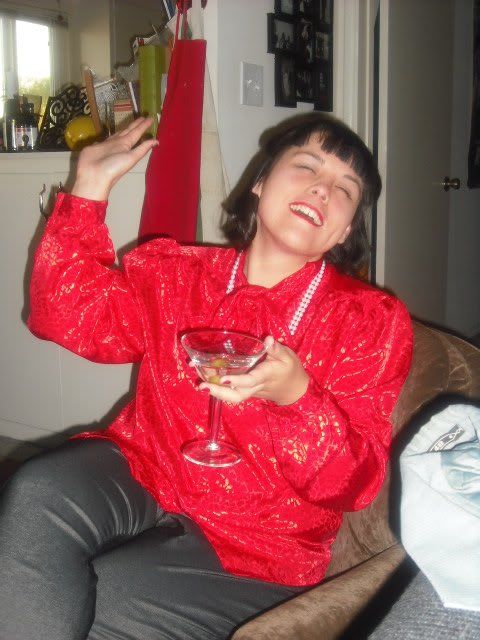 For her cake, I took
@TheDailyStache's
logo and added "Stay Classy."
Stay classy, Blogspot.